Scented Air Freshener -various prints and scents
9999951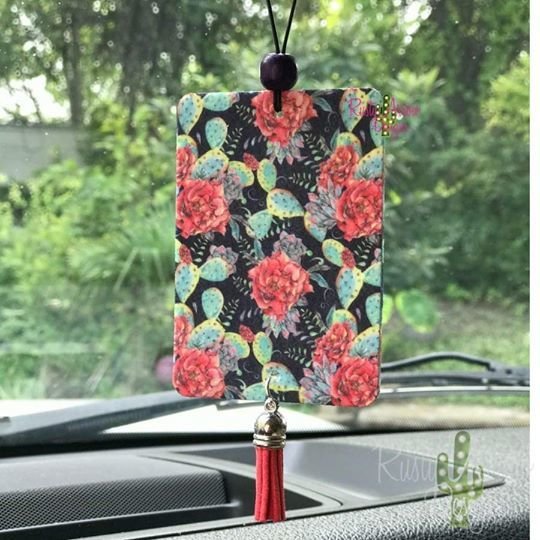 A highly scented air freshener. (Bead and tassel color will vary)
Size 3 1/4 by 2 5/8
Printed on both sides
Scents
Drunkin Pumpkin (Seasonal Scent) - A rich pumpkin scent blended with nutmeg, cinnamon, creamy caramel and toasted vanilla.
Pixie Dust - An exhilarating blend of raspberry lychee sorbet, sun kissed magnolia and vanilla sandalwood.
Puker Up - A refreshing blend of watermelon and freshly squeezed lemons
Tropical Oasis - A green floral bouquet reminiscent of coconut and fruity notes with a sweet musky background.
Pattern
Succulent (0) Vintage Truck with Carousal Horse - Pucker Up (0) Gypsy Soul - Pixie Dust (0) Neon and Red Cactus (0) Hard to Handle - Drunkin Pumpkin (0) Hard to Handle - Pixie Dust (0) Gypsy Soul - Drunkin Pumpkin (0)