The Porcuparcel Style Box - March - FINAL SALE
99999981902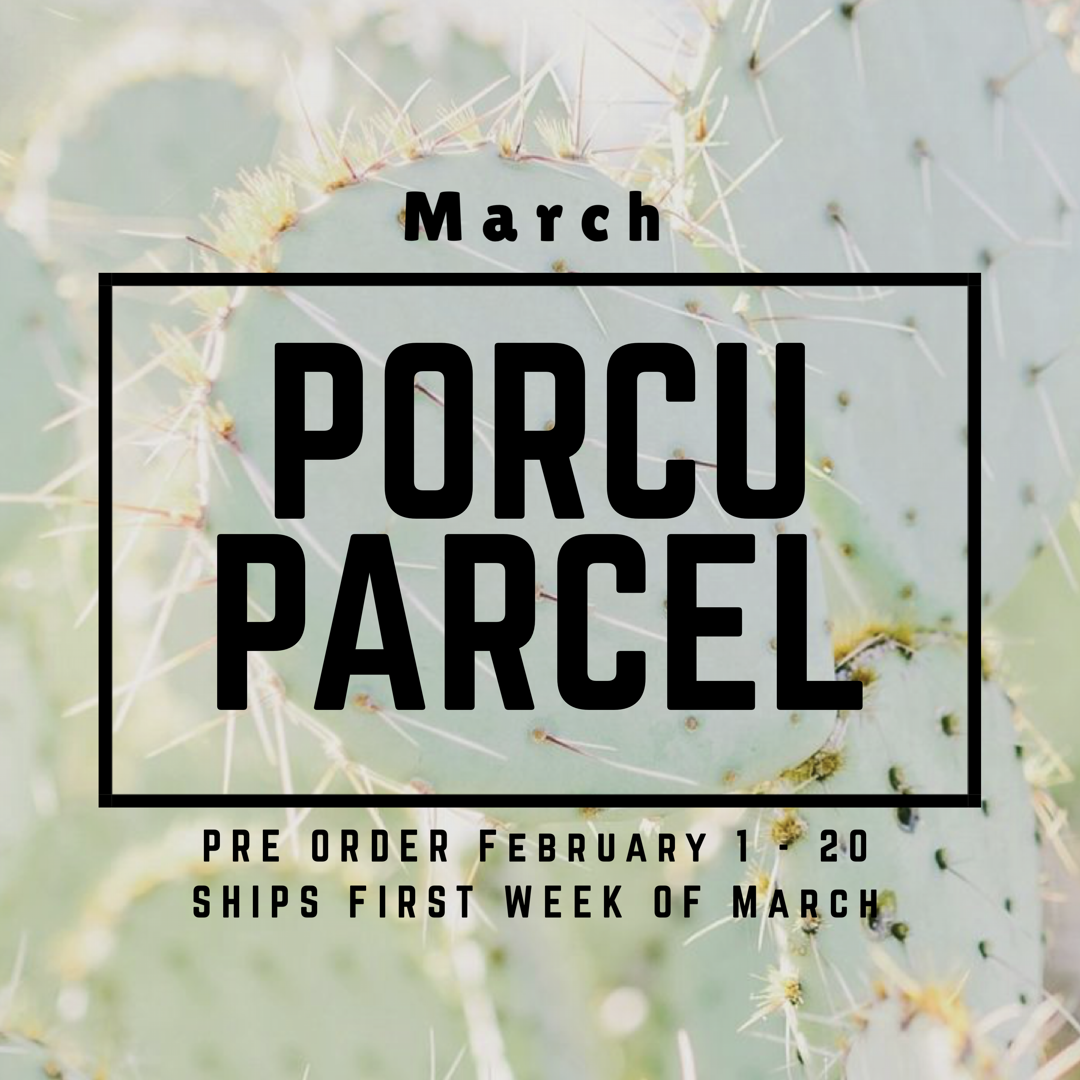 Our MARCH Box has LAUNCHED.
We have some left over boxes so if you missed out, here is your chance to get your hands on one!
Our March box includes:
DISTRESSED JEGGINGS - (Retail: $44.00 )
Remember that time during your pregnancy when you stated, why aren't all pants built with an elastic waistband? We have found the solution - the most comfortable, and stylish jeggings on the planet. Many jeggings on the market do not have functional pockets so that's why ours stand apart, along with how budget friendly they are. We continually sell out of styles and sizes that we thought we would let you ladies have first crack!
The LA Top – (Retail: $52.00)
We knew we needed to pair our jeggings with a super cute top that could easily transition into spring. Not only does this top have the cutest ruffle sleeves but it is made out of the softest, dreamiest, material! Pair it now with our jeggings, white denim for spring and shorts for summer!
Desert Bronze Self Tanner (Retail: $42.00)
We like to follow the trends of the large boutique industry in the United States, and when we find a product that is new and exploding we like to bring it to you gals. And who doesn't like to feel and look like we have been somewhere tropical! This item was introduced to the market in February of this year by a fellow boutique owner. They have already sold over 10000 bottles and everyone is selling out! We knew we had to get our hands on this! Please refer to included insert for more information.
Cactus Necklace (Retail: $19.00)
A cute little layering necklace that can easily be worn on its own or layered with other layering pieces. (Metal color will vary)
Size
Small (0) Medium (0) Large (0)